UI Pharmaceuticals Provides the Opportunity to Work on a Large Number of Projects at All Stages of Development
The greater Iowa City area is a great place to live.  Great schools, vibrant night life, and world class health care facilities are just a few areas of excellence of the community.  The University of Iowa Pharmaceuticals is not only a great place to have your work performed, it is also a great place to work.
The University of Iowa Pharmaceuticals (UIP) shares a job-search database with the rest of the University of Iowa, Jobs@UIowa.  Applications for all positions are made using this site. The site includes listings, procedures, and information on how to apply for positions in each job category.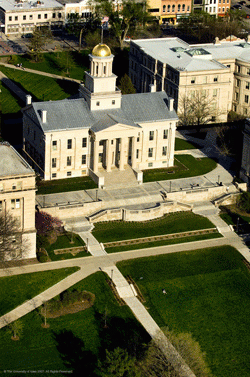 The vast majority of jobs at UIP are professional and scientific positions, requiring skills and advanced knowledge gained through higher education and/or specific work experience. Chemist, Pharmaceutical Manufacturing Specialist, Pharmacist, Pharmaceutical Research and Development Project Manager, and Engineer are examples of Professional and Scientific jobs.
UI students will find job opportunities primarily as Laboratory Assistants.